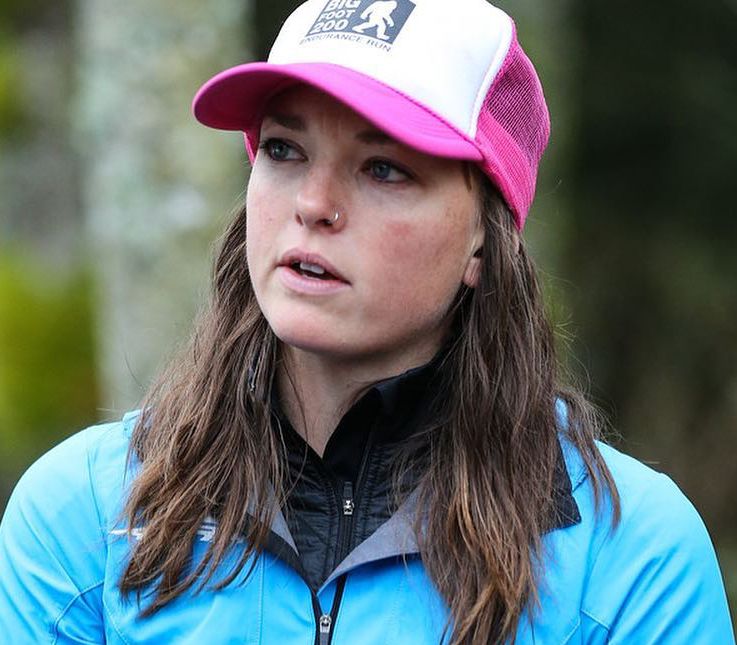 Why Ultrarunners Keep Going & Destination Trail with Candice Burt
Candice Burt is a competitive ultrarunner and adventurer best known for her work creating 200 mile races and legitimatizing the 200 mile distance as a standard ultra distance in the USA.
She has podium finishes and wins at the 100 mile distance, her specialty, including HURT 100, Zion 100, Tahoe Rim Trail 100 and the Ultra Fiord in Patagonia. Candice lives in Lake Tahoe, California and is an avid backcountry skier in the winter and spring and most of the year she can be found on the road with her dogs in search of new adventures and organizing her events.
Candice works full time as a Race Director for her company Destination Trail creating the first non-repetitive 200+ mile foot races in the USA: Tahoe 200, Bigfoot 200 and Moab 200 Endurance Runs as well as some of the most challenging and scenic trail races from half marathons to 200 milers. Candice runs for Altra and Ultimate Direction.
---
"The more time you have, the more reasons you have to quit, but overcoming those negative thoughts and finishing will bring you much joy and make you more powerful." -Candice Burt
---
What inspired you most to create Destination Trail?
I sort of stumbled on Race Directing. I'd been doing massage for many years and my love of ultra running brought me into volunteering for trail races. I realized that organizing events was something I was good at and that I enjoyed doing so much that I was seeing race courses every where I ran. I was inspired by the trails and routes I was discovering as I went fastpacking and exploring and I wanted to find a way to share them with other runners.
I've never balked at hard work or complicated logistics so when I started dreaming about a race around the largest alpine lake in the USA (Lake Tahoe) I decided to make my dream a reality despite the fact that I wasn't at all sure what would go into a 200+ mile race, but I knew I could do it. With the immediate success of the Tahoe 200, I realized I was on to something totally new and life changing, both for me and for the ultrarunning community. I was hooked.
I added the Bigfoot 200 just months after the first Tahoe 200. I spent weeks scouting the course and obtaining permits. I was obsessed with this new race and I put everything into making it a reality. It was then that I knew I wanted to organize events that were too complicated and involved for most Race Directors to even attempt.
I wanted to set the standards for these kinds of super-endurance events (over 100 mile events). We've nailed the 200 mile distance year after year and as we continue to organize these events interest is really exploding in the running community. It's really exciting to be able to offer these adventure opportunities to athletes and to be able to do work that I love and that challenges me.
---
How does running ultra distances prepare you for challenges in life?
For me, life has prepared me for running/organizing ultra distances not necessarily the other way around, but it can go both ways.
I think that many of us have an innate need for adventure. Ultra distance events can help fulfill these needs in a safe and fun way. The 200 mile distance can prepare people for challenges in life by strengthening their mental resolve and making them more resilient psychologically since a 200 mile race will run the full range of emotions. Training for them can make you very strong physically. I believe a strong body helps create a strong mind. These events give people an outlet for their need for adventure, exploration, and freedom.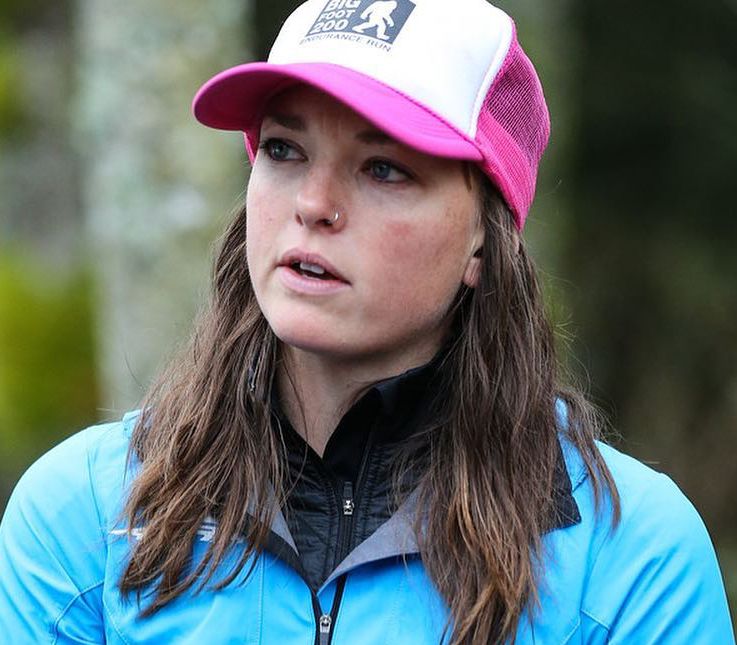 Candice race directing (photo by Ross Comer)
---
Are there certain habits or rituals you have, which nurture
your adventurous spirit and confidence as a runner and director of Destination Trail?
I try to get outside for a minimum of 2 hours a day no matter how busy I am. It could mean running, hiking, biking, or skiing. I'm into any and all ways/tools of exploring the outdoors. I'm not the type of person that needs to run, I'm happy skiing all day or biking. Another habit for me is to go on regular road trips. I love traveling and it inspires me.
---
Has fear ever been a good thing in your outdoor adventures or life? 
I have a complicated relationship with fear. I'd say that I am probably more adventurous than most people, however fear is always present in some form or another in both my professional and personal life. When I fastpacked the Bigfoot 200 course completely alone it was both exhilarating and terrifying.
That course is incredibly remote and there was no calling for help if I needed it. Many of the trails I was scouting I wasn't even sure existed… and some were very faint so there were times I wasn't sure I was where I thought I was.
Sleeping alone at night in the middle of the wilderness in a bivy and going through torrential downpours was probably the scariest part. To summarize, I think that it's important to control your fears and to listen to them since they can point you both toward some of the greatest achievements in your life or alternately, toward death or injury. Finding that fine line between adventure and death is key.
---
If you passed another runner on the trail, and only had a few minutes to give them your best tip when it comes to getting to the finish line, what would it be?
Your mind is powerful and wants to save you any work it can and it will try its best to come up with reasons to quit. Remember that 100% of these reasons are good reasons to quit. You don't need a good reason to quit, that's too easy to find. Don't let negative thoughts stop you when you are closer than you have ever been at realizing your dream. The more time you have, the more reasons you have to quit, but overcoming those negative thoughts and finishing will bring you much joy and make you more powerful.
"Many people quit when they are at the hardest part in a race, if only they knew they were *that close*. Once you decide to finish, it gets easier." 

Candice Burt in the HURT 100 (photo by by Rob Lahoe)
---
What does it mean to you to be a woman living her dreams on and off the trail?
This question is hard for me to answer. I do not feel any limitations being a woman, but I do find myself in a sport that is male dominated both in ultrarunning/racing and race directing. I enjoy spending time with men, I appreciate their adventurous spirits and willingness to challenge themselves. Women have these traits as well, and I look forward to a time when ultrarunning has as many women as men. My 200 mile participants are about 70-85% male. To be honest, I'm not sure why this is. I think there are many reasons why . . . perhaps women are just smarter? Just kidding of course.
In my racing and professional life being a woman means setting an example for other woman. I'd love to inspire other girls and women to explore their adventurous nature. I also want women to realize they are powerful, to not be afraid of solo adventuring or entering sports dominated by men like skiing and ultrarunning.
I think many women are raised to think that the world is a dangerous place for women who are alone, and the media continually plays this narrative. It is important for women to be able to protect themselves, but they should not be afraid to go running, exploring, or fastpacking by themselves.
---
Thanks for sharing Candice!
Learn more about Destination Trail races.