Rest Day Guilt: How To Get More Out of Your Workout & Your Workday
It was the perfect place to turn an ankle. In the gorge, the trail is like an obstacle course with the sharp and unpredictable rocks, wet and icy from the last snow or rain. Towering trees along the creek keep the area shaded with a damp coolness, and the moss is plentiful.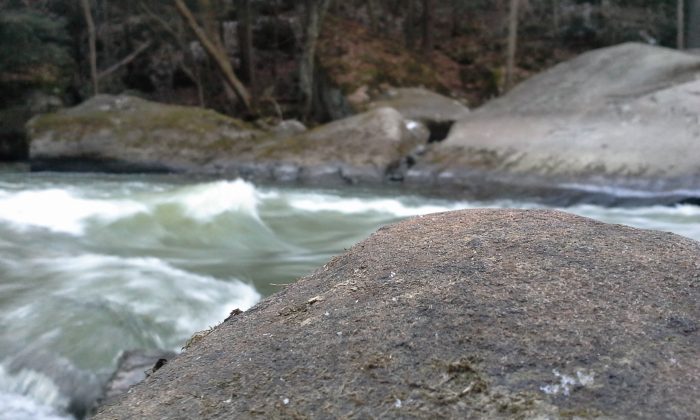 The boulders lining the trail escort me along the creek. There's a swiftness to the water, inviting me to flow along. But I'm in a different kind of flow as my feet move quickly and playfully along the trail. I'm moved by the invitation, but I'm not out here to race. Today I'm running for play.

I jump from one smooth rock to the next, landing on the ones that will guide me as I bound ahead with ease and joy. Choppy steps with no predictable rhythm make me feel light, and with each step there's uncertainty.

No promises – no guarantees. I pay attention – but play.
I run to play with the possibilities.

Yesterday I ran for power. A hill repeat workout with the same stride, same speed, and the same rhythm.
Up – down – repeat.
Right – left – repeat.
Power – up – repeat.
Some days, this is the plan. I run hills to train for power. On other days, I have no agenda. My run pace is unplanned. The trail is my playground.
I stop and walk for a few steps when the trail gets too jagged.
I hike the steep hills instead of racing to the top.
I stop and watch the water in awe and take a deeper breath of the cold, crisp winter air.
I touch the soft green needles of the pines as I wander along their path.
Running, hopping, climbing, and playing – I feel the harmony. Some days I train for power. Some days I train for play.
Just as there are days when I sit down to work on a project and focus everything I have on the process and completion. Yet there are other times when I know I must breakaway, open up, walk outside, take the trail, and play unapologetically. I think of how often I actually get more done when I slow down and play, when I stop and walk, when I listen and learn instead of powering to the finish.
The thing is, I realize I don't always appreciate the power of play. I feel guilty. It's too much fun. It's not productive. Yet ironically it makes everything flow more easily. It works. It's revealing.
In a very harmonious and balanced way, it reminds me of what matters most and brings me back to focus again. When you need clarity, calm, energy, and productivity – what if more play IS actually the answer?
I head home and my head and heart are ready. I'm working on a project that wants my attention, and I'm ready to give it everything. I'm in the flow and the flow is to train, create, write, work, collaborate, power, and also… play.
---
Inspire one of your sole sisters!
(click to share on Facebook or Pinterest. Right click and save to post on Instagram)